And ate. A weekend re-cap. On a Tuesday.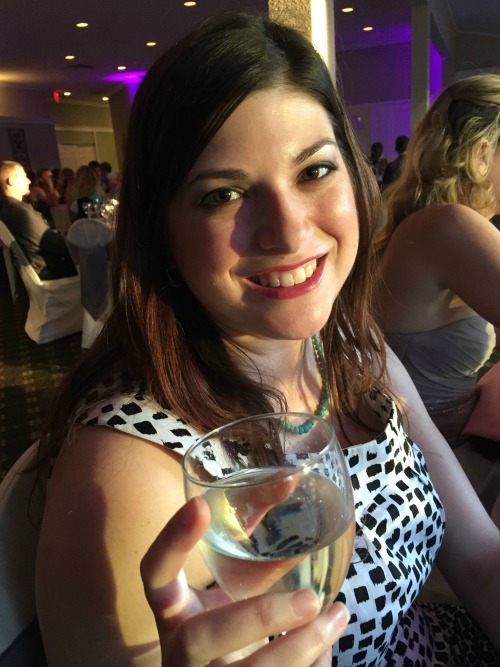 This past weekend was one of the busiest in a while, with a wedding to go to on Saturday and Mother's Day on Sunday.
But first, before the wedding, there was lunch. Fuddrucker's has an amazing turkey burger.
Okay, just had to share that real quick. Because yum. Moving on to the wedding…
The bride was absolutely beautiful and so was the weather.
And I made a new friend! …Hey, come back!
This is what I wore. It's a Calvin Klein dress that I've actually had for years but I always love an excuse to wear it. If I look short, it's only because the guy taking the picture is 6'4″. It has nothing to do with the fact that I'm a full foot shorter than him. Nope.
Enjoying the sunshine. It was a bit windy. Someone may have had to go back to the car to get my sweater for me.
There was a photo booth which was tons of fun, once I talked Brandon into it.
They had this magnificent cake and a candy bar.
Each layer was a different flavor. This piece happens to be chocolate and vanilla. The chocolate dipped strawberry was to die for.
And of course, the weekend wouldn't be complete without a Mother's Day dessert! Yummy vegan apple pie and vanilla ice cream made with coconut milk. This was after dinner at Herbivore in Berkeley. Did I mention just how yum?!